Distribution Initiative
Esopus has always been offered at subsidized cover and subscription prices (significantly less than its production cost) to make it available to people who would otherwise not be able to afford it, as well as attractive to a readership unfamiliar with higher-priced specialty arts publications. Before suspending publication in 2018, we offered 500 free copies of each issue to public, school, and alternative libraries in rural and inner-city areas through the Distribution to Underserved Communities (DUC) Library Program of New York City's Art Resources Transfer Ltd. We have continued to provide DUC with complimentary copies of Esopus Books publications, including Modern Artifacts and The Esopus Reader.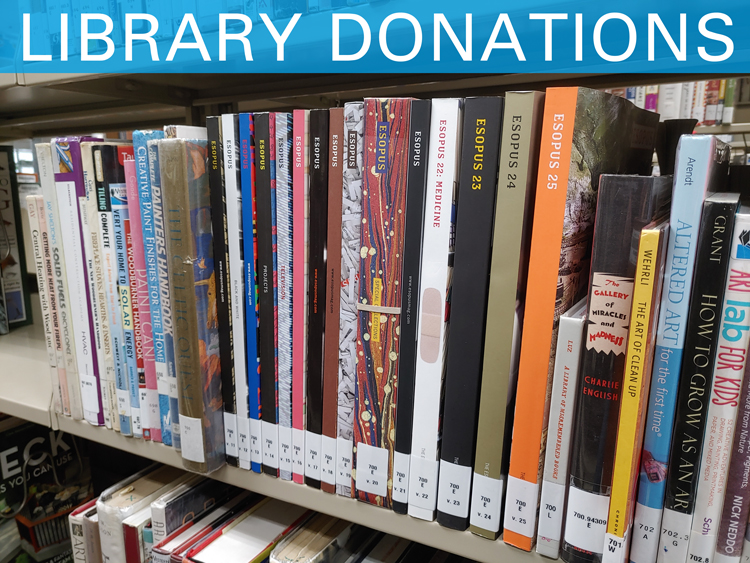 In the fall of 2018, the Esopus Foundation Ltd. embarked upon a comprehensive program to distribute the bulk of its available back issues to public schools, community centers, reservations, and prison libraries around the country. Before the Covid-19 pandemic struck in March 2020, the Foundation was able to donate approximately 1,000 copies of these issues to he New York Public Library, the Brooklyn Public Library and the public library systems of Mississippi and Vermont.
Our goal is to place approximately 80% of our back catalog in underserved libraries by the end of 2023.
You can help us in several ways:
1) Support the Esopus Foundation with a gift. Your tax-deductible contribution of $250 or more entitles you to donate directly a set of our 15 available back issues to the institution of your choice. Learn more about our Library Donation program here.
2) If you are involved with an institution that would benefit from receiving a set of copies, please reach out to us at info@esopus.org.
To find copies of Esopus at your local library, please visit our Where to Find page.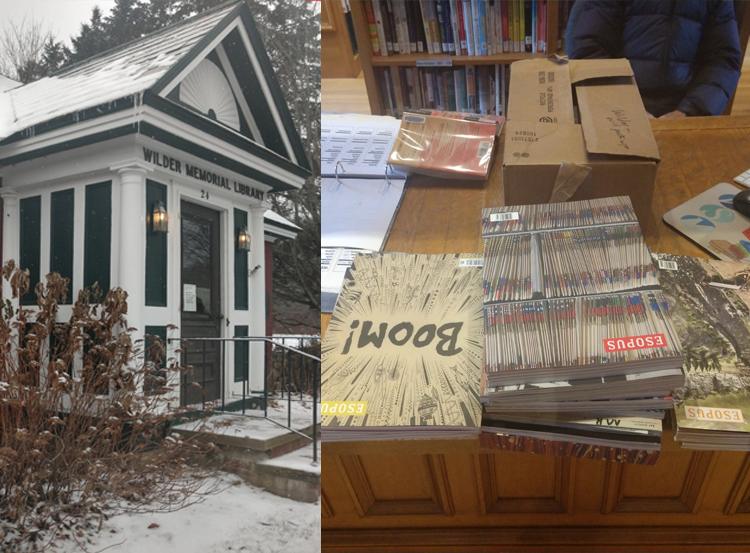 ABOVE: A complete set of available back issues of Esopus arrives at Wilder Memorial Library in Weston, VT.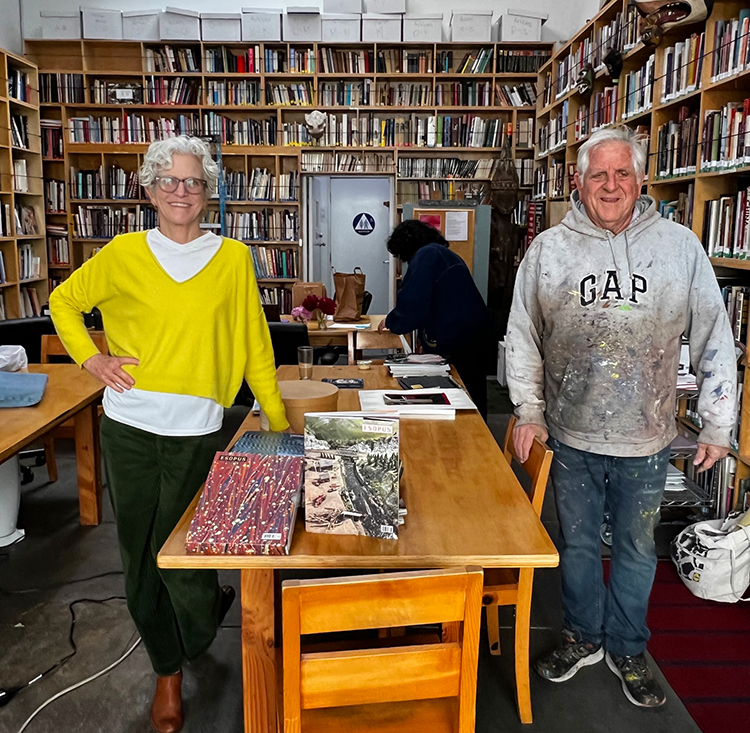 ABOVE: Catherine Hess, Executive Director of Art Division, and Dan McCleary, its founder, receive a set of available back issues at the nonprofit institution's library in LA's MacArthur Park park neighborhood in February 2023.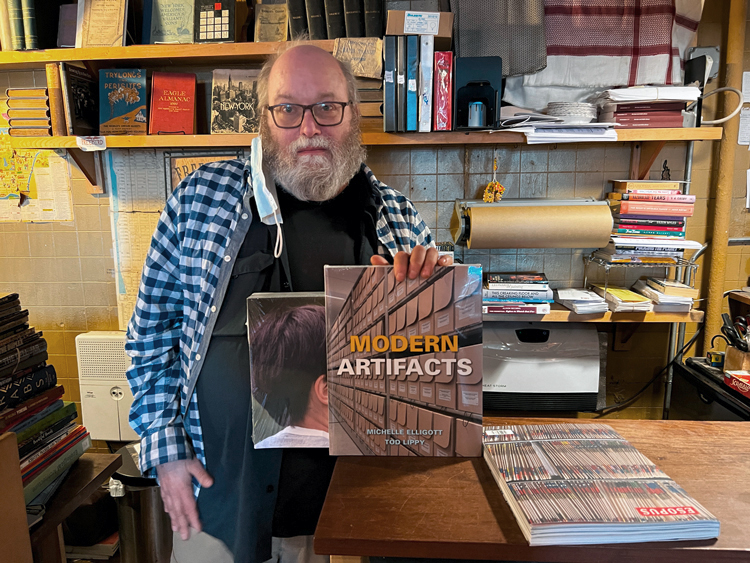 ABOVE: Daniel Schaffer, founder and director of the prison book-distribution network Books Through Bars, accepts the Esopus Foundation's first donation of publications to the program in Brooklyn, NY, January 2023.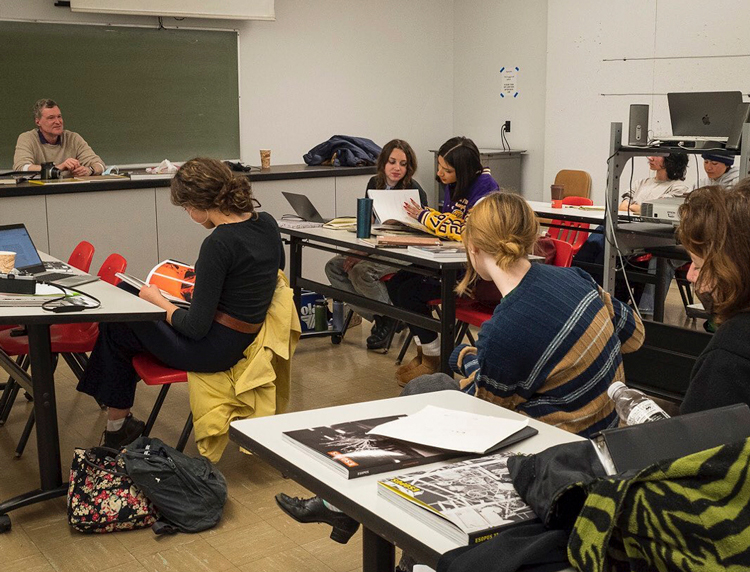 ABOVE: Esopus editor Tod Lippy speaks with students at the Los Angeles County High School for the Arts (LACHSA) after the school received a gift of back issues from a Foundation donor, February 2023.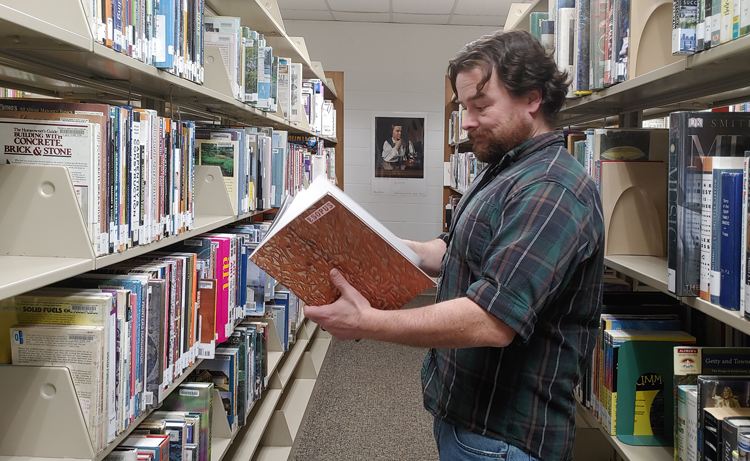 ABOVE: Thomas Vose, Director of the Ruth Enlow Library of Garrett County, peruses a copy of Esopus 18 in the stacks of the public library in Oakland, MD.